38th Annual Chili Cook-Off
This year we had our 38th Annual Chili Cook-off on Saturday February 9, 2019 at the Grand Hotel Williston in Williston ND. The Williston API has two major fund raisers each year, the chili cook-off and the golf tournament. We take those funds and give them back to the community. This year's funds raised will go to API Scholarships and Giving's Hearts Day where we double our money, $10,500 turns into $21,000 for Dakota Boy's Ranch, Boy Scouts, Path, American Cancer Society (Relay for Life), Salvation Army, Trinity School, Make-A-Wish, Upper Missouri Ministries, and March of Dimes.
This years' cook-off was another spectacular event with entertainment by Slamabama. We had over 1,100 people attend and with the 25 chili cook-off team's people were able to try 25 different types of Chili.
We are proud of all of our teams, a special shout out goes to the following teams!
Cook-Off Winners
1st Place - G-Style
(Dewey Bailey, Crysie Hendershott, Tiffany Woodward G-Style, Jonathan Iblings)
2nd Place - Oasis Petroleum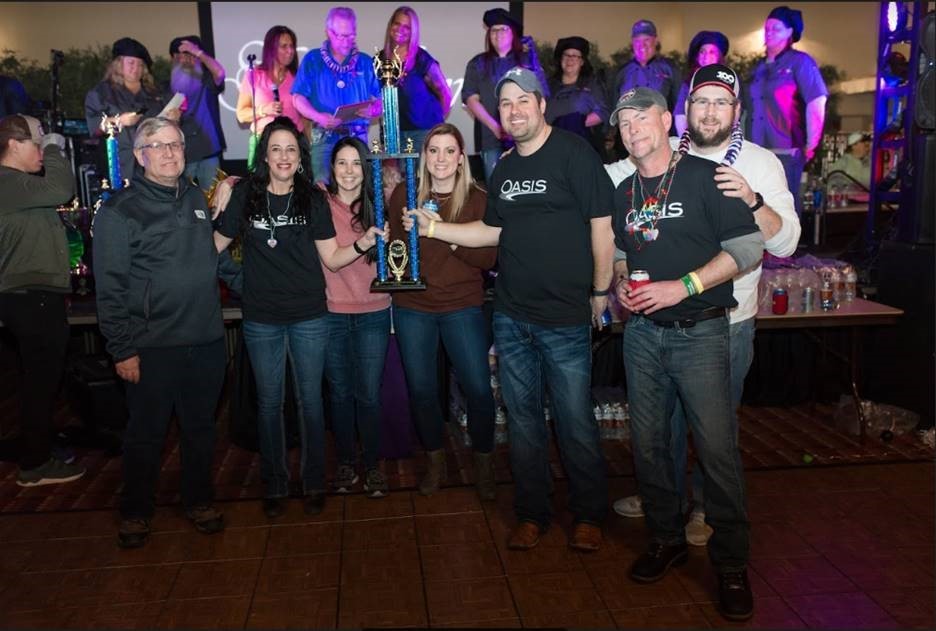 (Dewey Bailey, from Oasis; Libby McIvor, Meredith Helms, Laura Grad, Jordon Viall, Damon Jorgenson, and Jonathan Iblings)
3rd Place - Howard Supply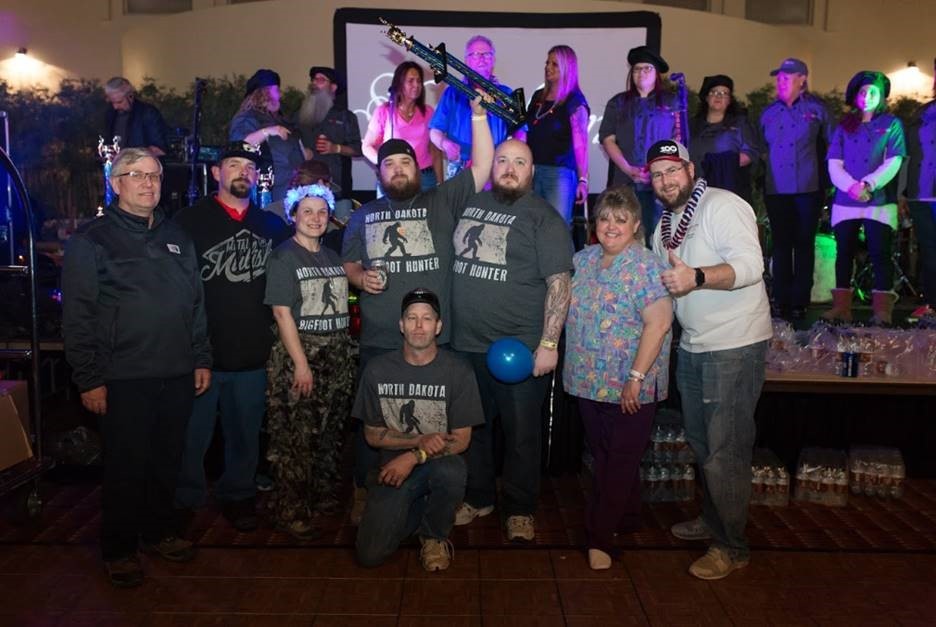 (Dewey Bailey, Anthony Mack, Carlie Austin, Derek Lambert, Kyle Smith, Crysie Hendershott, Jonathan Iblings and Josh Thompson in front)
4th Place - Weatherford
(Beth Parpart, Jonathan Iblings, Michael B Moore, Dewey Bailey, Crysie Hendershott, Misti Perkins, Shawn Larsen, Rebecca Roth, Samantha Bear, Chase Brunsell)
5th Place - CP Energy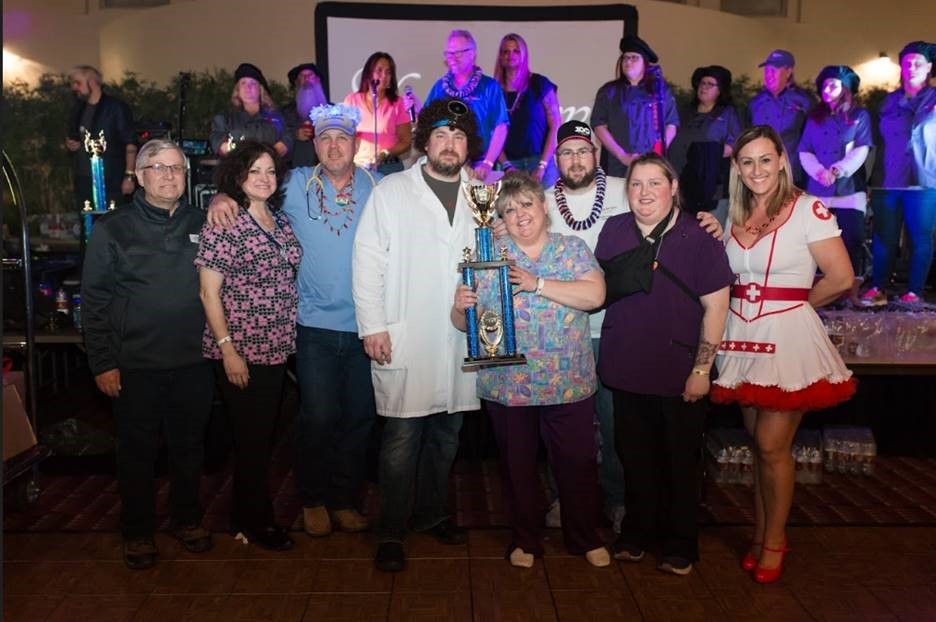 6th Place - Target Lodging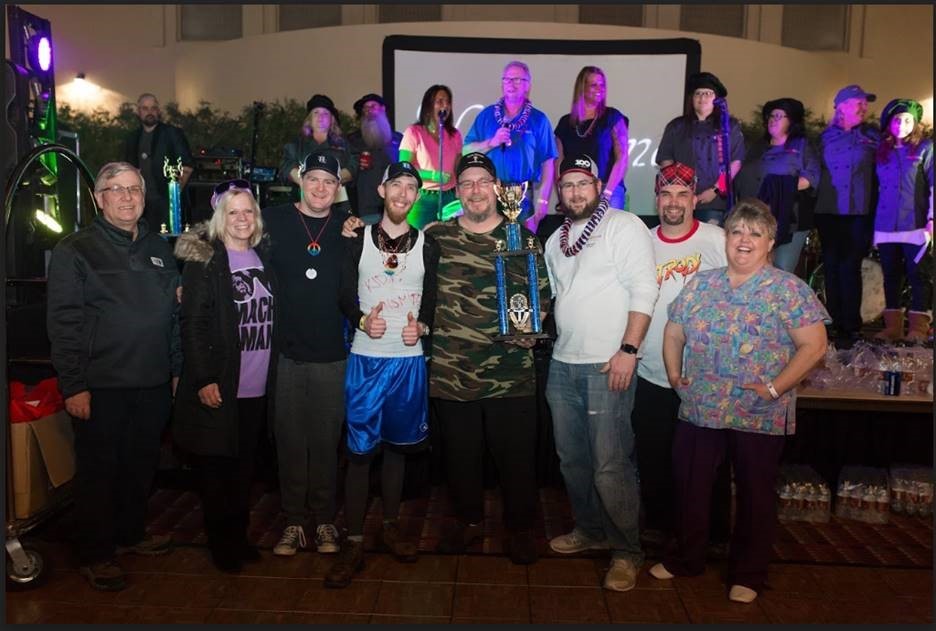 (Dewey Bailey, Debra Stadum, Brad O'Neal, Nate Duvall, Raymond Crump, Jonathan Iblings, Andy Gwin, Crysie Hendershott)
Other Awards:
Chili Games: 1st Place - Halliburton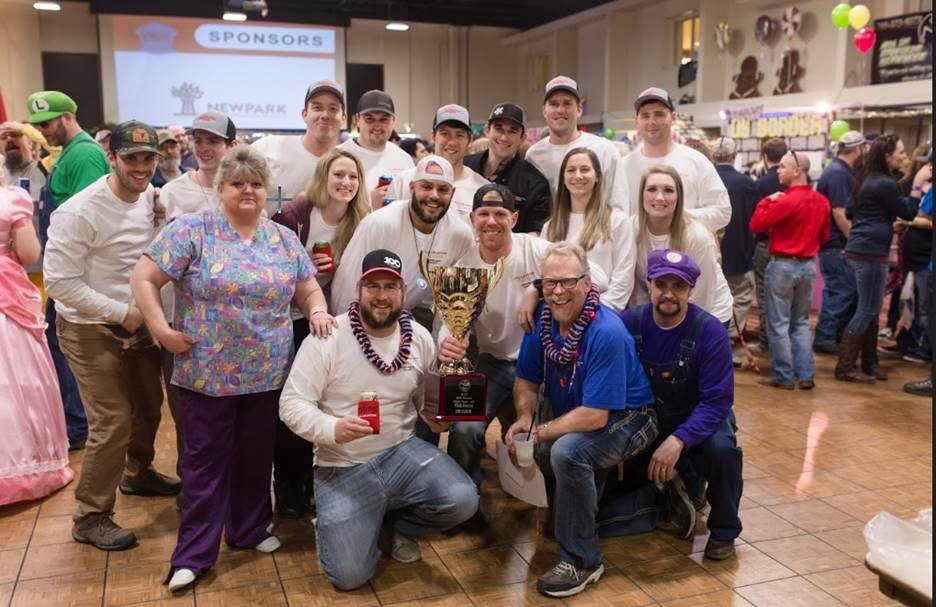 (Back Row - Dominic Good, Will Turner, Matthew Barnhill, Clinton Boutelle, Matthew Brown, John Zorn, Cody Limmer, Greg Hoppe
Middle row - Crysie Hendershott, Elizabeth Foster, Shawn Hight, Chris Geddes, Ashley Geddes, Lyndi Sanders
Front row - Jonathan Iblings, the 1st Place Trophy, Ken Callahan, Carl Hirsch)
Chili Games: 2nd Place - KLX Energy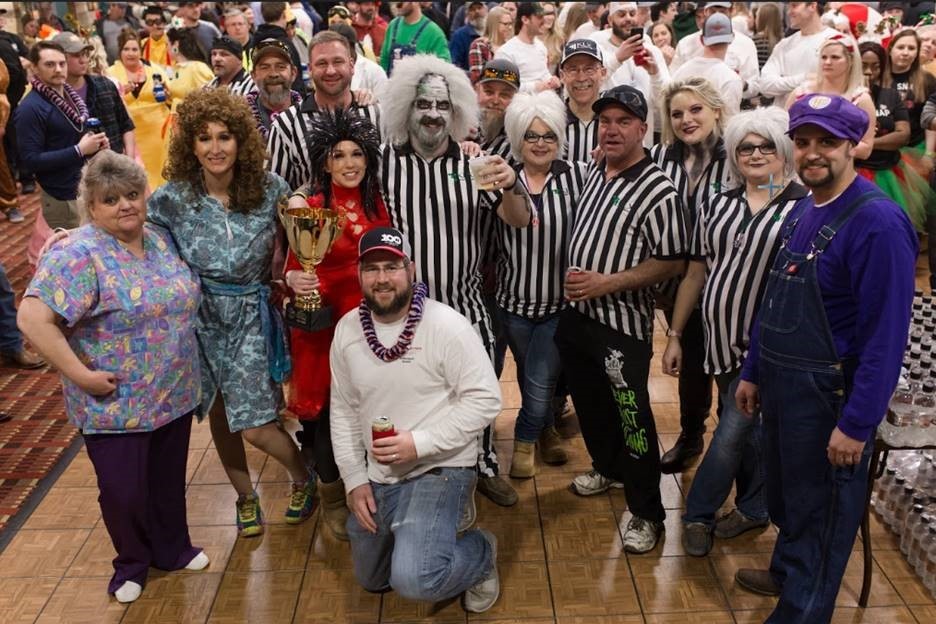 (Front Row - LindyLu Evridge, Kaycee Hodges, Wade Robbins, Natalie Martinson, Bruce Martinson, Laura Hapip, and Jessica Ralph
Back Row - Justin Jackson, Michael Bear, Darryl Firth)
Best Decorated Booth: G-Style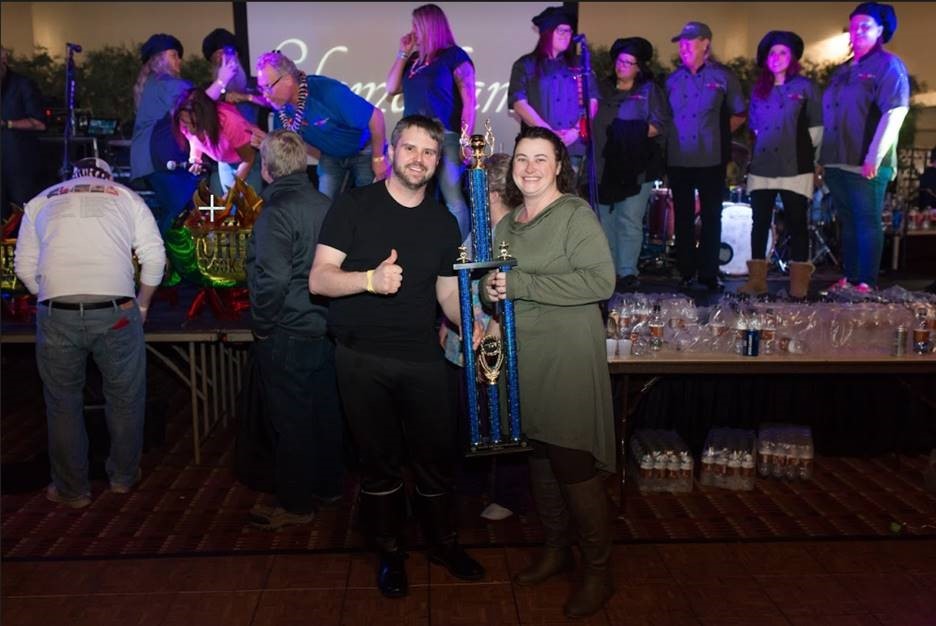 (Brock Sailer, Tiffany Woodward)
Most Interactive Team/Booth: Liberty Oilfield Services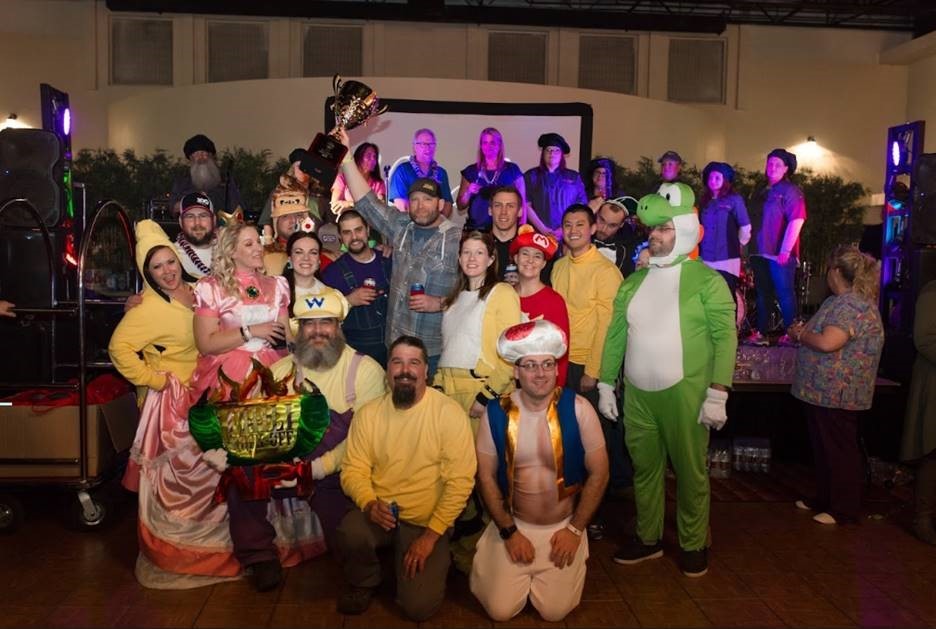 (Back row: JoNatyhan Iblings, Chris Marquis, Carl Hirsch, Rob Harrison, Tyler Starn, Chun Wu, Jon Carnahan
Middle: Kallie Gerwien, Stephanie Oyole, Chelsey Anderson, Kayla Stevens, Amanda McBride.
Front row: Rob McBride, Brandon Kremer, Jeremy Green)
Fan Favorite: Secure Energy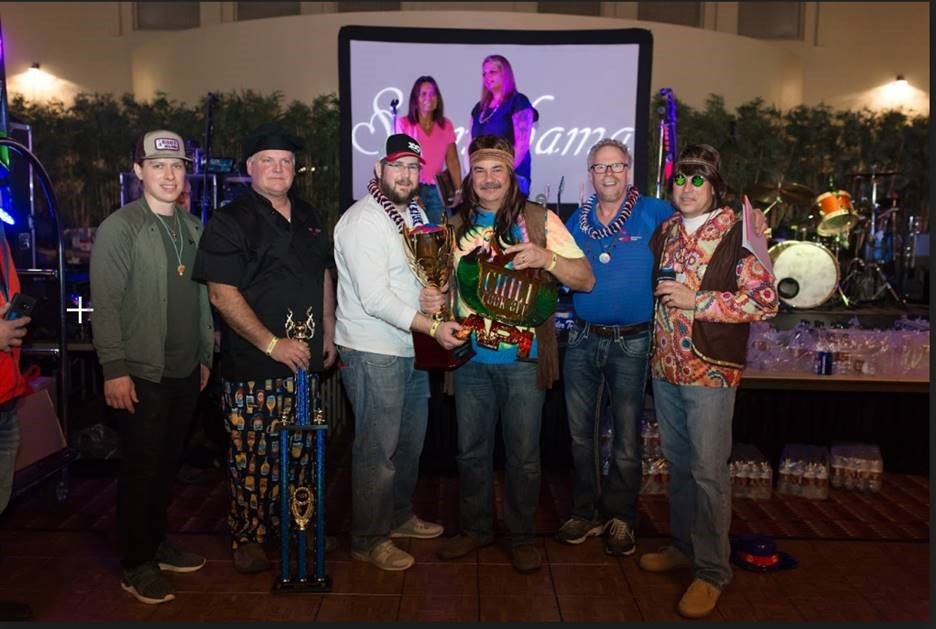 Bakken Bread Winner:Secure Energy
(raised the most money during the cook-off)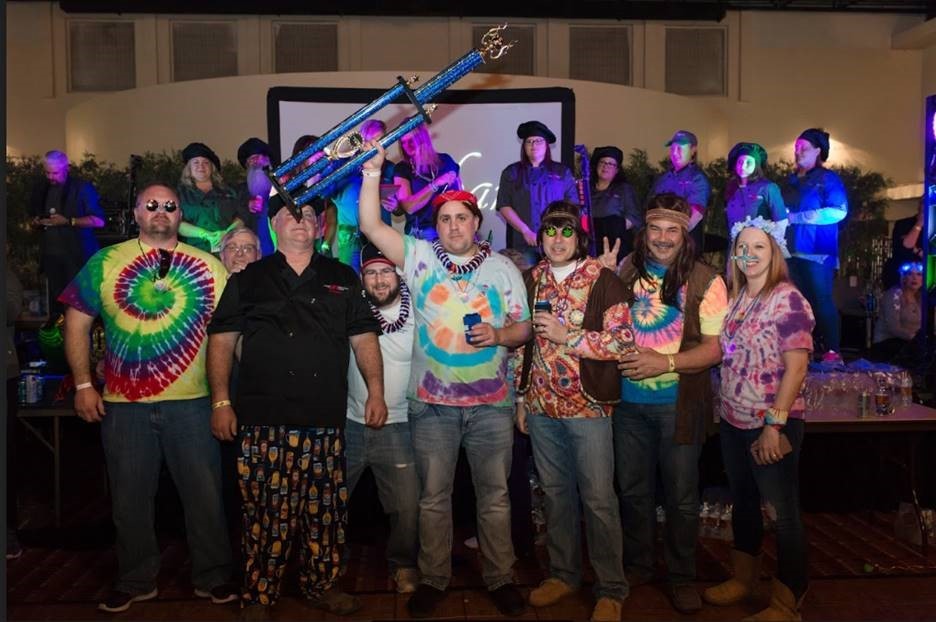 (Raised $2,205)
Most Valuable Team (MVT): Liberty Oilfield Services
(the team that raises the most money with sponsorships, donations, raffle tickets, etc;)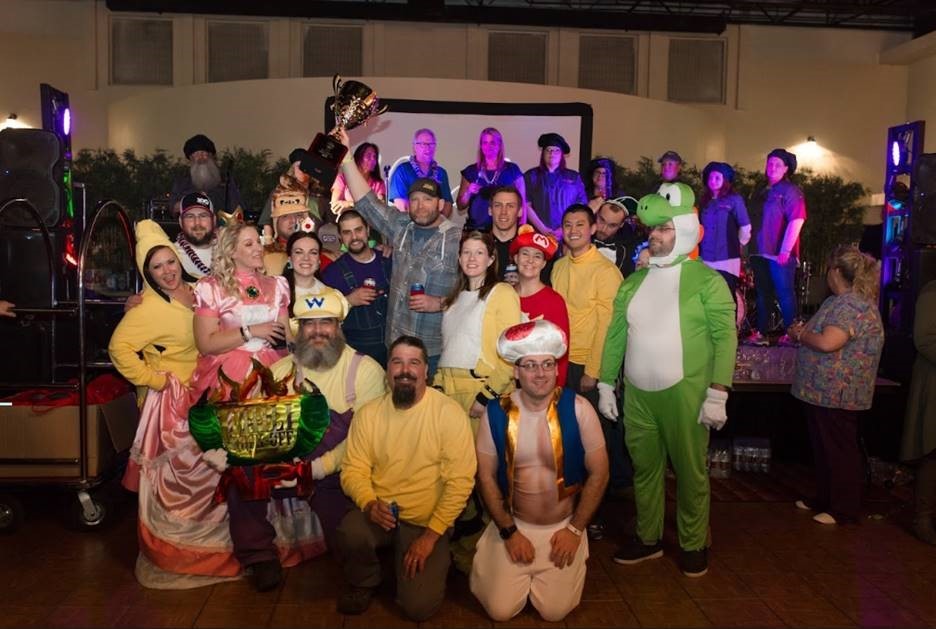 (raised $20,000)
| | | |
| --- | --- | --- |
| API 38th Annual Chili Cook-off Raffle | Saturday February 9, 2019 at the Grand Williston hotel | Winner Name |
|   |   |   |
| 1st place | Bakken Shale Rifle 45-70 Caliber (limited edition) | Tilla Andre |
| 2nd place | Pitboss Wood Pellet Grill | Darrin Lutsens |
| 3rd place | Stardust Limousine - Limo for four hours | Wyatt Black |
| 4th Place | 50" flat screen TV | Amber Baker |
| 5th Place | Michael Jordan 12 plate set including wooden shelf | Krystal Weston |
| 6th place | Robot Vacuum Cleaner | Rick Bjornson< |
| 7th place | 34" LP smoker | Paul Riely |
| 8th place | 3 burner LP Grill | All-In |
| 9th place | Pair of API Logo wireless Bluetooth speakers | Jasper Wheeler |
| 10 place | Fire 7" tablet and case | Justin Carns |
| 11th place | ECHO 2nd Generation DOT | All-In |
| 50/50 |   | Neil Birkeland |
"We are so lucky to have the best oil and gas and energy related companies in the Bakken come together for a great cause and help raise money for the Williston Basin Chapter of API. 
They have exceeded our expectations on decorations, themes, costumes, imagination, the willingness to raise money for us, and of course the GREAT Chili. We are blessed to have these teams as a part of our family. With the money raised this will help us get closer to reaching our goal of Giving One Million Dollars later this year.
We have to say a huge thank you to everyone who worked hard to make this year a success. All of the judges, board members, committee members and volunteers. Without you, this event wouldn't be possible."
Ken Callahan, President
Williston Basin Chapter API